Local food, no waste.
The Growing Abundance Project is all about Local food.
From Growing it to Eating it.
We harvest from backyard trees.
We prepare local feasts.
We share produce between our volunteers and the community.
We feed children in our Canteens.
We love community.
The Growing Abundance Project is built on community and we are always looking to engage people in what we do. To find out how you can get involved–including open positions–see our Work With Us page. We would love to hear from you.
Fundraiser // The Verge, Sep 3rd @ Theatre Royal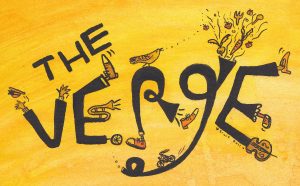 The Growing Abundance Project is raising funds and would love your support! Come join us in celebrating transitions, to Spring, to a sustainable future and our community, on Saturday, 3 Sep 2016 @ Theatre Royal, Castlemaine, together with Formidable Vegetable Sound System, "the worlds most triumphant experiment in 'ecological electro-swing"; Mal Webb, a beatboxing, looping, horn playing, string picking vocal adventurer, songwriter and multi-instrumentalist; and The Seduceaphones, local young talent with Balkan inspired funk tunes to keep you dancing into the night.
For more information and bookings see http://www.growingabundance.org.au/the-verge.