Nikki Valentini – TGAP Coordinator – Committee of Management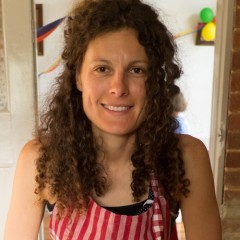 Of Italian and German rural heritage, Nikki Valentini has a strong interest in preparing food in ways that emphasise natural food found as close to its source as possible. With a background in catering, permaculture, small business and styling, Nikki has been part of the catering and kitchen project of The Growing Abundance Project since its inception. Nikki has taught classes on preserving, sourdough bread making, edible weeds and curing olives.
Ingrid Phyland – Harvest Enterprise Coordinator
Ingrid is a newbie to Castlemaine and has joined the Growing Abundance team as a volunteer, sharing the Harvest Coordinator role. Ingrid comes from a background in Public Health Nutrition and Community Development and has worked in Local Government, Community Health and the Not for Profit sectors in a range of roles around preventative health, nutrition promotion, education and food security. Ingrid is passionate about the inclusion of those that are at vulnerable to the impacts of our broken food system. She has links to the Aboriginal Community of Utopia in the Northern Territory and works with them on a range of strategies to improve access to good food. This involves spending about 3 months of the year in the NT but when on her home soil she she can be found spending lots of time foraging, finding, growing, preserving and sharing food.
Mary Macintyre – Canteens Coordinator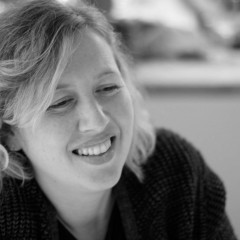 Originally from Melbourne, Mary recently moved to Faraday after living in Canada for the sixteen years. Mary's career in hospitality spans over twenty years. She began her apprenticeship in Melbourne and completed her culinary training in Canada. She then worked in fine dining as a line cook and eventually specialised as a pastry chef. After the birth of her two sons she opened her own award winning cafe, Little Nest, a parent friendly neighbourhood cafe with a focus on local and seasonal food. After seven years as a restauranteur Mary moved into the non-profit sector managing a social enterprise, JustCatering, that provided meaningful and permanent employment for people with barriers to traditional work. After years of cooking it is the nurturing and communal aspect of feeding people that Mary loves most. She relishes the opportunity to to give our local kids access to thoughtfully prepared food that is produced locally and grown sustainably.
Janet Phillips – Chairperson – Committee of Management
Janet has been one of the Growing Abundance bunch since its inception, after co-initiating Transition Mount Alexander and instigating an early version of the local produce guide, and baking the first ever '100 mile cake'…as far as she knows anyway. Then from the other side of the fence, Janet project managed a foundational grant to Growing Abundance for the State Govt.
Janet came to Castlemaine in 1996 to co-create an innovative organic, vegetarian cafe and sourdough bakery; the Screaming Carrot. She is a social ecologist and focuses her skills as a community facilitator working in the sustainability, community development and social change fields. Janet is currently co-convener of the Mount Alexander Local Produce Network, at member of the Nalderun Upper Loddon Group (local Aboriginal events group), and mentors a Yolngu woman in East Arnhem Land on an Early Childhood Nutrition Outreach program. Janet is committed to local living and is passionate about living lightly in the Earth.
Heather Barrett – Treasurer – Committee of Management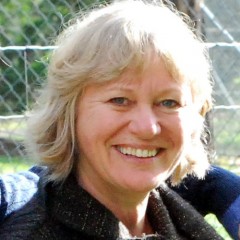 Heather's background is in business, community work and permaculture. She has been involved in Growing Abundance since its inception, being a member of the original steering committee. She coordinated the local Growing the Harvest Festivals between 2008 and 2012. She is currently coordinator of the Hub Plot. a community demonstration food garden in the heart of Castlemaine. She is also a director of the Hub Foundation which is working locally on climate change projects.
Tessa Sellar – Committee of Management

Tessa moved back to the country in 2013 after years in the city, to pursue a future in farming and dairy. She is very committed to building a sustainable and accessible food system, from soils to bellies. Trained as a graphic artist with a background in food Coop's and the Food not Bombs Melbourne chapter, Tessa's life continues to gravitate to her enjoyment of everything edible.
Recently new to the committee, she can't wait to get immersed in this bubbling pot that is the Growing Abundance project.
Frances Howe – Committee of Management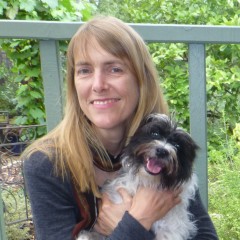 Frances grew up in Melbourne but fell for central Victoria during numerous childhood visits. She became a part-time Castlemaine resident in 2000, when she and her partner bought a run-down old church. As an environmental scientist, for many years Frances helped manage the environmental and social impacts of large development projects around the world. She also worked as an environmental management mentor for a non-government organisation in Lesotho (Africa). Having travelled far and wide, including living in the Middle East, Africa and the United States, her heart belongs in Castlemaine. Frances is passionate about environmental sustainability, and producing and enjoying good food and wine.