Chris Hain – Chairperson, Committee of Management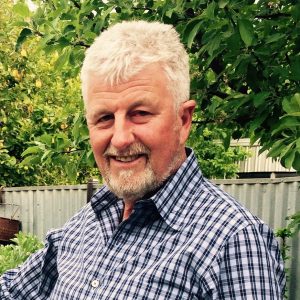 Chris has been a resident of Central Victoria for 18 years, moving here to live a more authentic life and enjoy the bounty of this abundant region and contribute to a sustainable and thriving community.
With an extensive background in IT Project Management, Organisational Development and Business development, Chris brings a broad range of skills and experience to the Committee of Management with respect to Governance and Community engagement.
Chris has always had a passion for knowing where his food comes from and connecting with the people that grow and raise it, pick and process it. Now managing the Bendigo Community Farmers Market, Castlemaine Farmers Market and the Maldon Market and as Vice President of the Victorian Farmers Market Association, he is actively engaged in the local food system in Victoria and is committed to ensuring that everyone has access to local, delicious, nutritious and fresh produce to enable a healthy lifestyle and to ensure producers can make a viable and sustainable living for themselves and future generations.
Elaine Atkinson – Treasurer, Committee of Management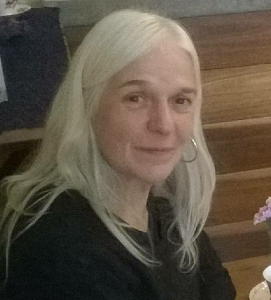 Elaine grew up in a Milk Bar and Corner Store in a country town which gave her an early solid grounding in the value of 'community'. She bought a small property outside Castlemaine nearly 35 years ago and has loved being the custodian of her little plot ever since. Elaine has worked as a social worker in many jobs in the Community Services sector and was a TAFE teacher in Bendigo in the Community Services/Community Welfare Work area for 17 years. More recently, Elaine worked at Castlemaine District Community Health. Elaine has liaised and worked with state and local governments as well as the non-government sector.
Elaine brings her experience of governance from involvement in numerous committees throughout her working and civic life. She is passionate about people and social justice, the power of community and the need to transform our communities to live more sustainably. Elaine joined the Growing Abundance committee at the end of 2017 and brings her skills and enthusiasm to the next chapter of Growing Abundance, keen to build on the amazing achievements to date.
Karla Rawles – Secretary, Committee of Management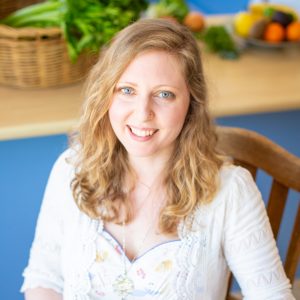 As a naturopath, Karla recognises that a person's whole health reflects their surroundings and that access to quality and sustainable local food, together with strong community connections, is vital to overall wellbeing. This was Karla's inspiration to join the Committee of Management in 2017, when she came on board to assist with Growing Abundance's messaging. Karla brings extensive experience from her previous career in marketing and communications, where she worked at senior level across a range of industries including community, non-profit, education, health and retail, and from a number of years as a freelance consultant.
A seasoned traveller, Karla left the UK in 2006 'just for a gap year', but after dreaming of travelling to Australia since childhood, it's perhaps no surprise that once here, Karla remained. Now, after a decade of Melbourne delights and a couple of years testing the Central Victorian water in Castlemaine, Karla found her little corner of paradise in Newstead, together with her partner and fur-family.
Frances Howe – Committee of Management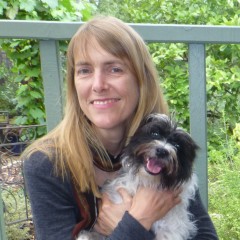 Frances grew up in Melbourne but fell in love with central Victoria during numerous childhood visits. Frances became a part-time Castlemaine resident in 2000, when she and her partner bought a run-down old church.
As an environmental scientist, for many years Frances helped manage the environmental and social impacts of large development projects around the world. She also worked as an environmental management mentor for a non-government organisation in Lesotho (Africa).
Having travelled far and wide, including living in the Middle East, Africa and the United States, her heart belongs in Castlemaine. Frances is passionate about environmental sustainability, and producing and enjoying good food and wine.