The Growing Abundance Project expresses deep gratitute to the people who've shaped our organisation over the years.
Karla Rawles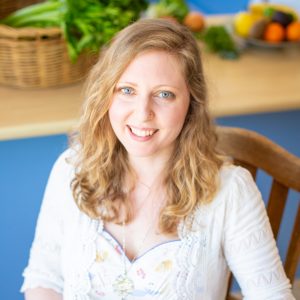 Karla was part of Growing Abundance between 2017-2019 as a Committee Member and Secretary, and contributed her marketing and communications skills to assist with Growing Abundance's messaging. As a naturopath, Karla was inspired to get involved with Growing Abundance as she recognises a person's ability to access quality local food is vital to their health and wellbeing.
Janet Phillips
Janet was one of the Growing Abundance bunch since its inception, after co-initiating Transition Mount Alexander and instigating an early version of the local produce guide, and baking the first ever '100 mile cake'…as far as she knows anyway. Then from the other side of the fence, Janet project managed a foundational grant to Growing Abundance for the State Govt. Janet is a social ecologist and focuses her skills as a community facilitator working in the sustainability, community development and social change fields.
Nikki Valentini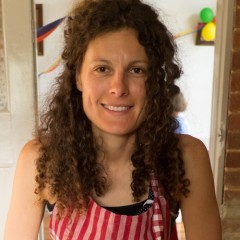 Of Italian and German rural heritage, Nikki Valentini has a strong interest in preparing food in ways that emphasise natural food found as close to its source as possible. With a background in catering, permaculture, small business and styling, Nikki was part of the catering and kitchen project of The Growing Abundance Project since its inception. Nikki taught classes on preserving, sourdough bread making, edible weeds and curing olives and shared her knowledge with hundreds of participants. Nikki was at the helm of The Local, a social enterprise cafe which served delicious, nutritious food to the Castlemaine community throughout 2017.
Heather Barrett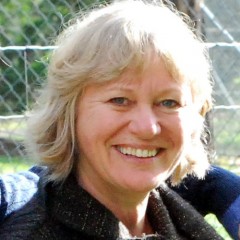 Heather's background is in business, community work and permaculture. She was involved in Growing Abundance since its inception, being a member of the original steering committee. Heather co-ordinated the local Growing the Harvest Festivals between 2008 and 2012. She still co-ordinates the Hub Plot – a community demonstration food garden in the heart of Castlemaine. Heather is also a director of the Hub Foundation which is working locally on climate change projects.
Mary Macintyre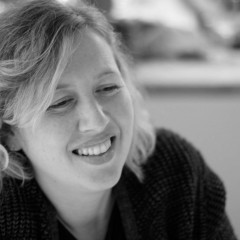 With a hospitality career spanning more than twenty years, Mary co-ordinated the Castlemaine Secondary College canteen project throughout 2017. Mary and her team prepared fresh, tasty and healthy food to students which made a profound impact on the school food culture. Mary previously worked in fine dining, as a pastry chef and also opened her own award winning cafe, Little Nest. More recently, Mary managed a social enterprise, JustCatering, that provided meaningful and permanent employment for people with barriers to traditional work.
Tessa Sellar

A previous Committee of Management member, Tessa is very committed to building a sustainable and accessible food system, from soils to bellies. Trained as a graphic artist with a background in food Co-ops and the Food not Bombs Melbourne chapter, Tessa's life continues to gravitate to her enjoyment of everything edible.