Growing Abundance is looking for new people to join our team.
This is a great opportunity to be a part of a not-for-profit community organisation involved in creating abundant, local food systems. 
Committee member:
As a committee member, it is required that you attend our monthly meetings – which are in person in Castlemaine and always involve a cuppa. The role in it's entirety will take a minimum of 2hrs per month of your time. Ideally, the new committee member will have some skills in marketing and/or IT, however, these qualities are not essential. Mainly we are looking for someone passionate and enthusiastic to the cause, and keen to get involved. 
Treasurer:
This role requires some previous experience in finances or bookkeeping/spreadsheets. Work time is approximately four hours per month and is flexible. 
How to apply

Please send expressions of interest, including why you are interested in the role and any relevant skills or experience you have to:
development@growingabundance.org.au
*All roles are voluntary.
We look forward to hearing from you. 
With Thanks, The Growing Abundance Team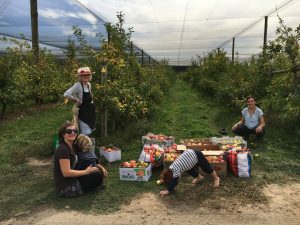 Other ways to be involved
Please send through completed documents to hello@growingabundance.org.au