We would like to thank the previous Committee and people who have continued the important work of Growing Abundance.
Our Team
Ruby Carrodus – Chair, Committee of Management
When Ruby was new to the region she wanted to get involved, and help out, in local community
groups. She is passionate about food sovereignty and the environment, gardening and growing food.
So she was really excited to discover Growing Abundance. She sees it as a project with so much
potential, that can help facilitate and connect people in a really positive way: outside and
around food.
Grace Nicol – Secretary, Committee
of

Management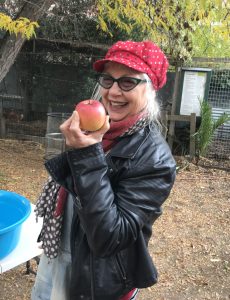 Grace loves gardens. She is passionate about the ethos of sharing food, and that we are not all single
units and houses doing our own things… growing our own fruit trees. She loves the community aspect of
Growing Abundance based on share and swapping. Grace joined the community after having lived
in the region for many years, and was so inspired by what Growing Abundance did. When the business was under threat of folding
through the pandemic years, she was inspired to join the committee to help it through its next
stages of development. She sees Growing Abundance as too good a project, with a great view of the
world, that it needs to continue!
Mandy Field – Treasurer, Committee of Management
Mandy is passionate about food sovereignty and food security. As a mum, she is passionate about
young people and their future. She sees Growing Abundance as a place of connection for people in the broader
community as well as with other organisations who are collaborating for a shared community
vision. She joined the committee at a time of change, and is excited to be part of the team as it pivots toward what the community needs now.
Eliza Gilchrist – Castlemaine Seed Library Representative, Committee of Management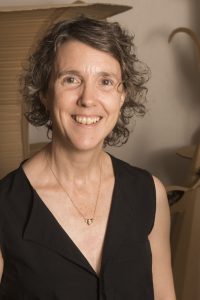 Eliza is passionate about gardening, and is the coordinator for the Castlemaine Seed Library. Castlemaine Seed Library provides a hub for the community to access free local vegetable, herb and flower seeds, donated by local gardeners – and its longstanding partnership with Growing Abundance has provided opportunities for connection and abundance within our local systems. 
Eliza is also an Artist whereby feels she is trained to look for opportunities. She feels the name 'Growing Abundance' articulates
beautifully the opportunities and generosity of gardening and gardeners and the land that is really
essential for the community.
Maddie Hudson – Harvest Coordinator
Kez Jennings – Fundraising and Development Coordinator
Growing up as a kid on a Murray-Mallee farm, and with a unique background that spans across education & training, photography, IT, community and cultures, Kez takes great pride in being able to apply diverse perspectives and connections to whatever project she is working on. 
A passion for sustainability and community inspires all she does at work, at home and in the world. With a good dollop of hope, sprinkle of humour and all the energy she has the capacity to invest, Kez works toward creating a better future, for her son, for our earth, for all.