A message from the Chair…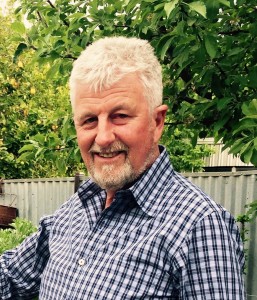 Well here we are rolling along deeper into 2018 and Autumn is upon us.
The new Committee of Management Members are getting to know each other and developing a deeper understanding of The Growing Abundance Project in terms of both its history and future possibilities. We are very fortunate to have the stewardship of previous Committee Members Janet, Frances and John, as they provide valuable insights and a strong link to the previous management.
We acknowledge with deep gratitude the enormous investment, both economic and social, made towards Growing Abundance over the years. This includes Government grants, individual philanthropic donations, revenue from our social and commercial activities and of course the time, love, knowledge, skills, determination, resilience, flexibility and humour contributed by literally hundreds of people who are invested in our vision. We are so thankful to be supported by a broad community of people who care about what we do, how we do it and how long we can do it for.
Despite the difficult decisions at the end of 2017, all of this together has enabled a solid foundation which supports our core programs including Harvest, GreenGAGE, the Seed Library and HubPlot, to which we are whole-heartedly committed. The Committee of Management's challenge is to explore opportunities that further ensure we can continue to build a local food system that eliminates waste and connects more people to a healthy and nutritious lifestyle in Mount Alexander.
We look forward to sharing more details with you as we build a comprehensive plan.
Yours in food and community,
Chris Hain
Chair, Committee of Management